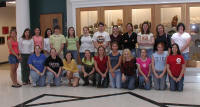 The visiitors with Elizabeth Broady, Angie French, &Jessica Heun on the left of the back. Alum Noel Block Dean ('94) is on the right of the back.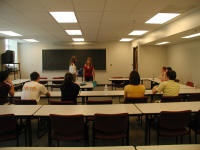 Shaping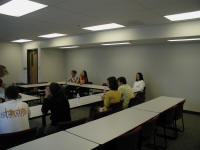 Attentive audience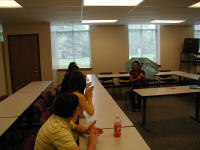 Is this right?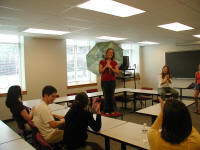 Got it.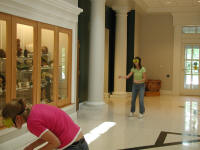 Goggles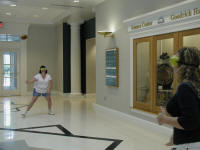 Where is that ball.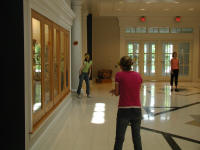 Oops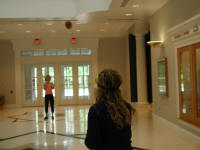 It was not meant to go to Jessica.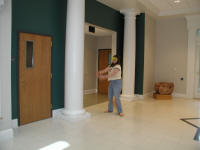 I thought the ball was there?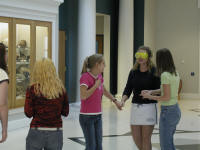 Walking with the world upside down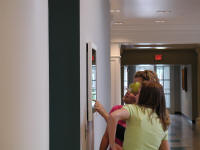 Can I read this?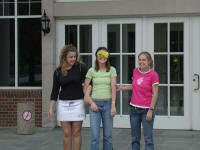 Venturing outdoors.